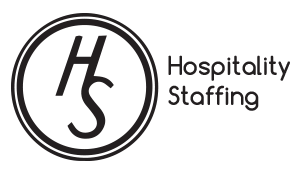 Over the past decade, Hospitality Staffing LLC has been committed to building relationships, hiring top-quality staff and providing extraordinary service. Our experienced team is proud to deliver a prompt, efficient and customized service.
Hospitality Staffing LLC offers professional staff for a variety of events and settings including but not limited to executive dining, private parties, weddings, birthdays, and corporate events. To ensure client satisfaction, our staff is sensibly recruited based on qualifications, personality and passion.

We provide the following hospitality personnel:
Waiters
Bartenders
Food Runners
Buffet Attendants
Bar backs
Chefs
Line Cooks
Prep Cooks
Porters/Dishwashers
Bridal Attendants
Coat Check
Restroom Attendants
Cashiers
Baristas
For vendor inquiries please contact:
Luis Sanchez
lsanchez@hssllc.org
646-780-4586 Ext. 301
Angela Arnold
aarnold@hssllc.org
646- 780-4586 Ext. 109
Rachel Cavaliere
rcavaliere@hssllc.org
646-780-4586 Ext. 104
Patricia Antonelli
pantonelli@hssllc.org
646-780-4586 Ext. 201
For employment opportunities please send your resume to applicants@hssllc.org.
We look forward to working with you in the near future!
Testimonial — "I have had the pleasure of working with Hospitality Staffing for over two years and they have been providing quality banquet service professionals for hundreds of our social and corporate events since 2006. The Hospitality team is responsive, professional and flexible with last minute changes. I would highly recommend Hospitality Staffing to any business looking for a partner who will be there help make the staffing process seamless.